Lyme bowlers enjoy successful season
---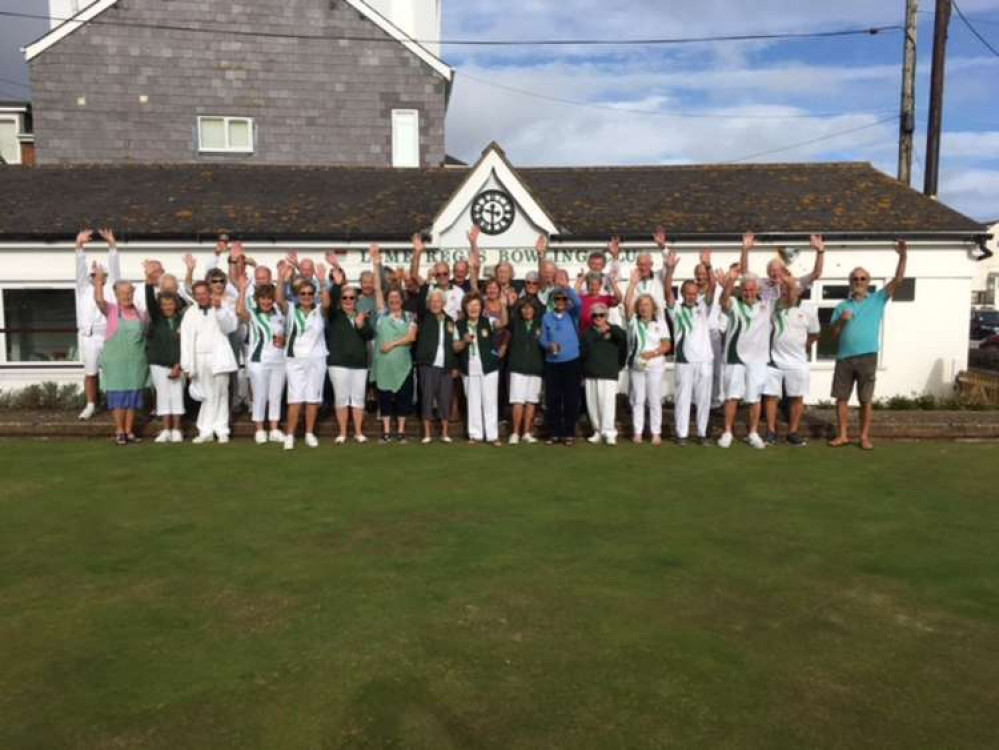 Lyme Regis Bowling Club members pictured after their last match of the season
By Paul Moffitt
LYME Regis Bowling Club members ended their season with the annual President's team v Captain's team.
The teams were drawn randomly, but, for some inexplicable reason most of the more experienced bowlers were playing on the Captain's side.
The end result was a handsome win for the Captain's team. And it was good to see Jan Parsons back on the green after her recent hip operation.
After the game, members enjoyed a tasty BBQ which was cooked by member John Kench and his good lady, whilst Avril Sherring supplied the non-carnivores with fishcakes.
Prior to the BBQ, both the President, Alan Nabarro, and Captain, Trevor Allman, made speeches thanking all those members who had worked so hard to keep the club going during the pandemic - Avril Sherring, catering officer; Barry Rattenbury, bar manager; Barry Rattenbury and Steve Pomeroy, greenkeepers; Sue Rowe, club secretary; Jim Moseley, maintenance; Paul Moffitt, publicity; Barry Driscoll, fixture secretary; Nicky Driscoll, ladies captain; Rom Hunt, competition secretary; and Nola Stephens, ladies secretary.
All the above were presented with a gift by Alan, who also recognised the work of club captain Trevor Allman and his vice-captain Allan Weech.
It's been a successful season for the club, not only managing to increase membership but also getting members to the national finals at Leamington.
Work starts in earnest next week when a 'gang' will be down at the clubhouse demolishing the kitchen in readiness for the new one. A grand opening will follow.
Back to the bowling, the club ended on a high with wins over Topsham and a touring team of retired civil servants from Plymouth.
Friendly results
Lyme 73, Topsham 56.
Mary Haseman, John Owen, Alan Preece, Barry Rattenbury 22-7; David Sarson, Angela Rattenbury, Pauline Knight 17-24; Rom Hunt, John Murphy, Roger Gale, Paul Moffitt 21-12; Chris Haseman, Alan Nabarro, Brian Parsons, Don Meylan 13-13.
Lyme 77, Plymouth Retired Civil Servants 58
Avril Sherring, Diana Courtenay-Smith, Paul Edmonds, Alan Nabarro 11-15; Nicky Driscoll, John Sherring, Alan Preece, Rom Hunt 30-13; Mary Haseman, Danny Hopkins, Naomi Benson, Barry Driscoll 12-19; Ann Allman, Philip Stephens, Brian Parsons, Pauline Knight 24-11.