Coach breakdown mars bowlers trip to Winchester
---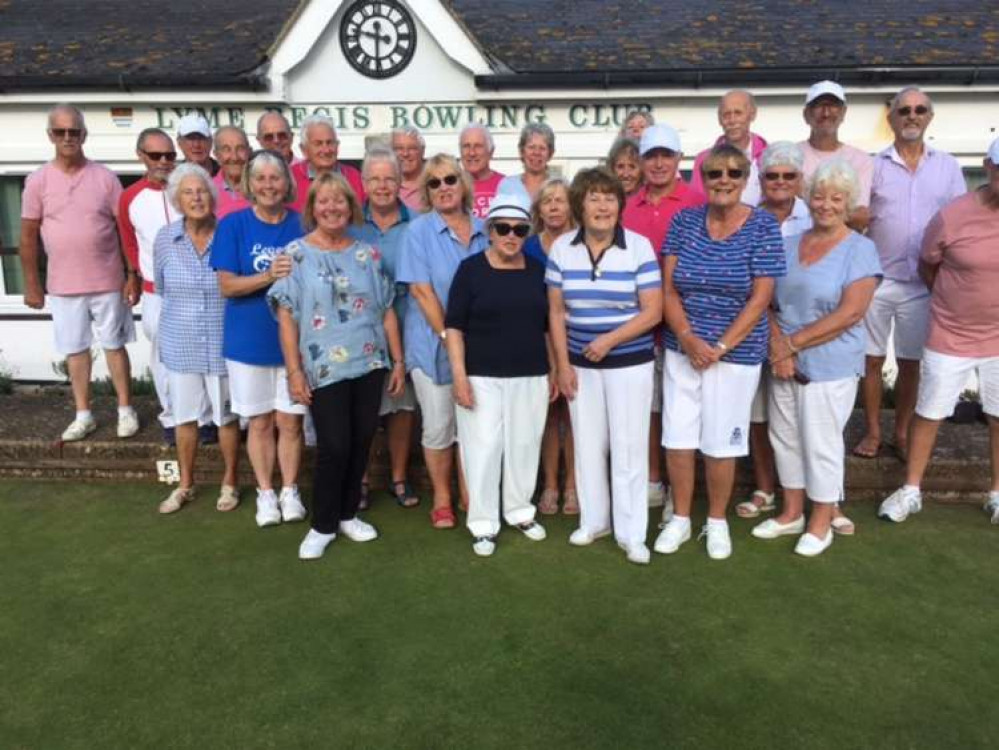 The men versus the ladies at Lyme Bowling Club
By Paul Moffitt
THE highlight of the week for members of Lyme Regis Bowling was the there bi-annual trip to Winchester City bowls club. Twenty-four members participated, with 20 going by coach.
Unfortunately, 45 minutes out from Winchester, the coach broke down and and they had a three hour wait for a replacement. The afternoon's bowling was curtailed, but they were still able to enjoy a roast dinner that had been prepared.
Two more friendlies were played against Ottery St Mary and South Petherton, Lyme managing to lose both.
On Friday evening, the club played host to Lyme council employees and their families. This is an annual fixture, being a good PR exercise for the club and its landlord.
Another fun afternoon was enjoyed when the ladies took on the gents in the customary near-end-of-season encounter. Always hotly contested, the men in striking pink tops just edged past the ladies who were sporting blue tops.
Results
Lyme 57, Ottery 87
A Allman, D Courtenay-Smith, B Driscoll, A Weech 17-16; J Moon, J Sherring, R Gale, P Moffitt 21-22; A Sherring, N Driscoll, H Dowling, D Meylan 10-22; T Allman, A Hopkins, S Dowling, P Weech 9-27.
Lyme 67, South Petherton 102
C Boyle, R Legg, J Owen 7-24; R Hunt, D Sarson, M Haseman 22-9; S Dowling, J Murphy, A Preece 14-26; A Hopkins, E Sarson, P Knight 14-24; C Haseman, T Allman, R Gale 10-20.
Ladies v Gents
Jane Moon, Jasmine Bishop and Angela Rattenbury defeated Rom Hunt, Simon Dowling and Steve Pomeroy 17-14; Ann Allman, Diana Courtenay-Smith, Chris Pomeroy and Erica Sarson lost to Brian Moon, Dave Rolfe, Brian Parsons and Paul Moffitt 10-22; Lorna Young, Sue Rolfe, Naomi Benson and Pam Weech lost to Trevor Allman, David Sarson, Barry Driscoll and Allan Weech 13-22; Nicky Driscoll, Helen Dowling and Pauline Knight were robbed of a win against Alan Nabarro, Tony Young and Barry Rattenbury when Barry fluked a 3 with his last bowl to win 18-17. No justice ladies!