Lyme bowlers in fine championship form
---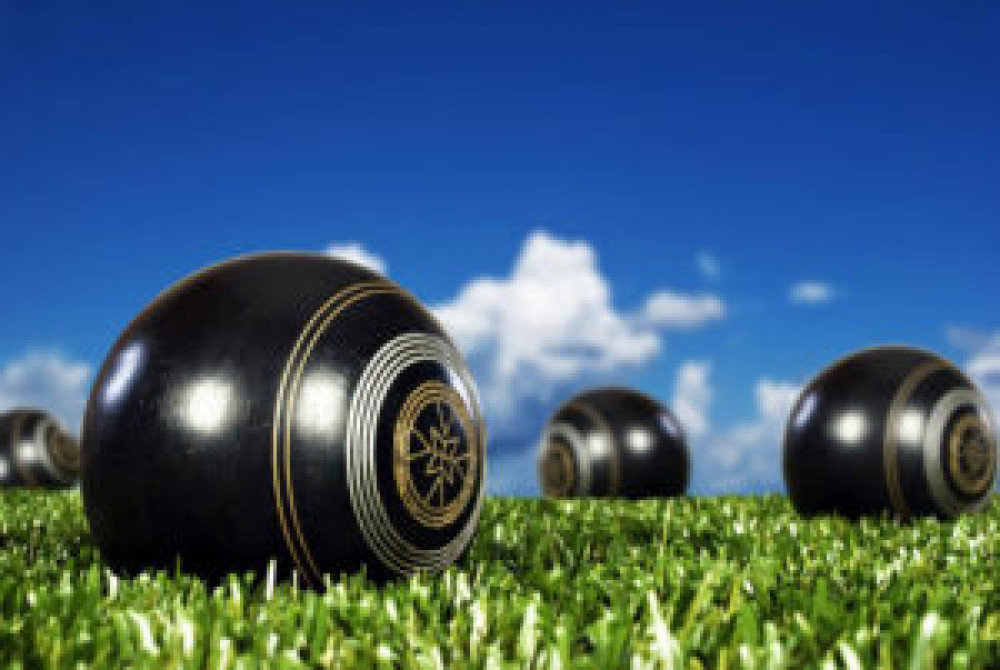 Lyme bowlers great start to the season
By PAUL MOFFITT
IT'S been another superb week for the men at Lyme Regis Bowling Club. Not only did the championship side take all 10 points against Greenhill, retaining Lyme's top spot in the league, , but they managed to get two triples through to the county quarter-finals. To put that in perspective, the only other club to send two teams was Poole Park.
Unfortunately, the draw wasn't very kind with both teams being put up against, arguably, the two strongest triples in the county. The team of Paul Pomeroy, Barry Rattenbury and Steve Pomeroy were unlucky to lose by just two shots to Ben Paully, Dan Steadman and Chris Weeks of Poole Park, having been down 1-18 at one stage.
Carl Stephens, Paul Moffitt and Simon Dowling were drawn against Wayne Garnett, Adam Tidby and John Noble from Dorchester and, after a tense game, the Lyme trio triumphed to proceed to the semi-finals. They were drawn against the vanquishers of Paul Pomeroy's team, so, game on. It wasn't to be but, after a valiant effort, the Lyme trio were beaten by the stronger team on the day.
In Division One of the Dorset Ladies, Lyme came up against a very strong team from Poole Park, boasting several England players in their ranks. Helen Dowling's rink held their own for a while before going down 14-23. Pam Weech's four, on the other hand, were always in trouble and succumbed to a 10-32 loss.
In Division Two of the West Dorset Men's League, Lyme were unlucky to secure only two points despite going down by just one shot away to Portland Borstal.
In the friendlies, it was "won-1 lost-1" to South Petherton and Sidmouth respectively. Included below are the results from last week's game against Feniton.
Results
Dorset Men's Championship:
Lyme 75; Greenhill 49.
T Allman, A Weech, B Rattenbury, C Stephens 26-17; R Hunt, A Nabarro, S Pomeroy, P Pomeroy 26-12; S Dowling, B Driscoll, C Barber, P Moffitt 23-20.
West Dorset Men Division Two:
Lyme 52; Portland Borstal 53.
A Hopkins, R Legg, B Parsons, R Cridge 19-24; J Owen, P Stephens, J Sherring, R Gale 18-11; J Maslen, P Fortnam, K Barnes, J Moseley 15-18.
Dorset Ladies Division One:
Lyme 24; Poole Park 55;
A Allman, N Driscoll, L Broom, P Weech 10-32; J Parsons, J Moffitt, A Darvill, H Dowling 14-23.
Friendlies:
Lyme 72; Feniton 83
A Hopkins, N Stephens, J Moffitt, A Weech 18-30; T Allman, B Moon, N Benson, P Weech 18-21; J Bishop, P Stephens, E Sarsons, P Moffitt 19-18; R Hunt, J Moon, A Darvill, S Rowe 17-14.
Lyme 53; Sidmouth 86.
B Moon, M Haseman, J Morris 12-12; K Berry, C Haseman, A Darvill 5-22; J Moon, R Hunt, A Nabarro 20-8; J Berry, N Stephens, J Maslen 7-24; P Moseley, P Stephens, S Rowe 8-21.
Lyme 72; South Petherton 58.
J Moon, J Sherring 18-13; R Hunt, A Sherring, B Parsons 12-16; J Parsons, R Lloyd, P Weech, K Barnes 19-18; C Boyle, J Maslen, J Morris 23-11.