Axminster skittled out for just 55 runs
---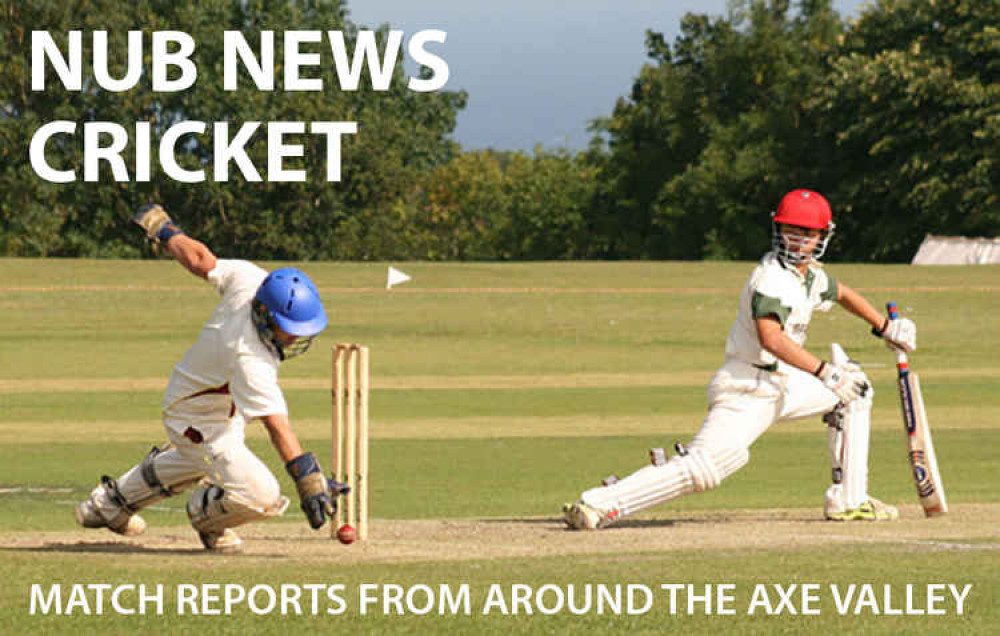 Axminster Town's two teams managed just 157 runs between them
F DIVISION EAST
Axminster Town were bowled out for just 55 runs in just 15 overs any to Exwickafter winning the toss and electing to bat.
And 32 of those runs came from skipper and opener Andrew Guppy with only one other batter, Dominic Goodhew (10) reaching double figures.
Exwick galloped to a winning score in just 12 overs and the loss of two wickets.
Axminster 2 points; Exwick 20 points.
H DIVISION EAST
Axminster Town 2nd X1 were also well beaten but they did manage to score 102 runs at home to Culmstock.
Culmstock won the toss and put the Carpetmen into bat. They held out for 30 overs with all batters back in the pavilion. Paul Miller (28) and Simon Flint (25) rescued some respectability but a total of 102 was never likely to worry the visitors who knocked them off in 23 overs for the loss of three wickets.
Axminster Town 2nd X1 3 points; Culmstock 20 points.