The Vending Shed to close Seaton shop amid rising costs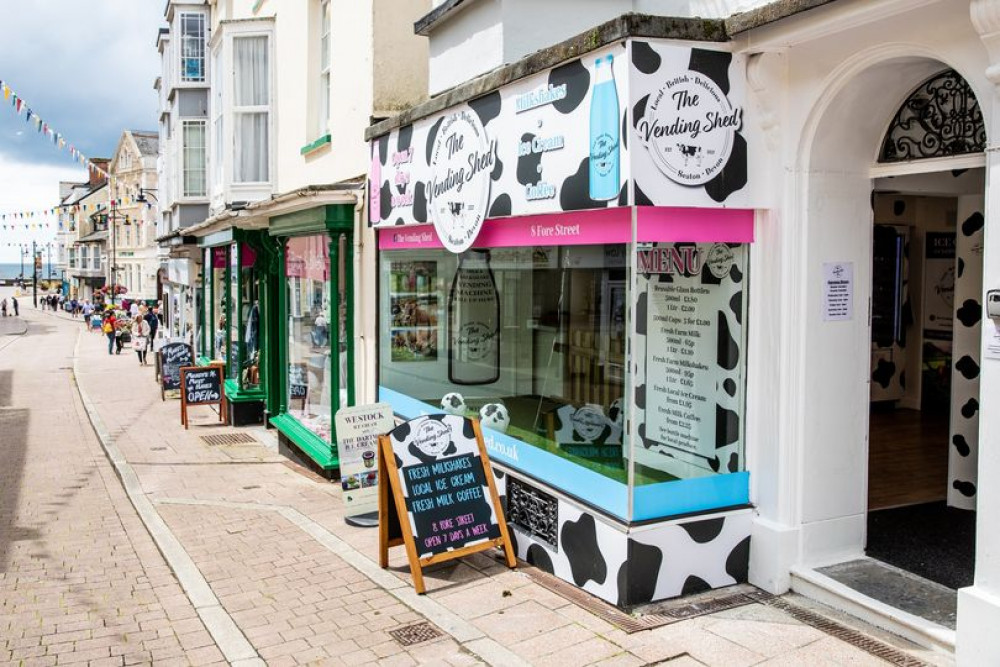 The Vending Shed in Seaton
After 18 months on Seaton high street, The Vending Shed has announced it will be closing down later this month.
The unique self-serve shop, in which customers used vending machines to purchase fresh milk, milkshakes and other products, was opened in Fore Street by local farming couple Mark and Emma Herrod in July 2021.
The business proved a hit and quickly expanded with self-serve sheds opening at Axminster railway station and Lyme Regis Football Club.
But challenges in recent months have proved too much for the start-up. The Lyme Regis outlet recently closed after Mark suffered a freak accident at a wedding, and the couple have now announced that the original Seaton shop will also be closing on January 29 due to rising costs, having already tried to cut down its opening hours.
Announcing the news on Facebook, the couple said: "It comes with great sadness to say our Seaton shop will be closing soon. This has not been an easy decision but our overheads are rising and our sales have gone down. We are currently paying £1.17/kwh and there is no sign of reduction in the near future.
"We were hoping by cutting down to three days per week, that would help us ride the storm, but sadly it hasn't worked financially. We are also going to be faced with over £5,000/year in business rates from February 2023 if we keep both shops open.
"We are so sorry and never saw this coming when we took the jump to start our own business.
"We can only thank you for all of your support, we love our Seaton shop and will really miss it."
They added that the Axminster vending shed was doing well and will remain open 24 hours, seven days a week.
The Seaton shop will be open from 8am to 6pm today (Friday), Saturday, January 21, Sunday 22, Friday 27, Saturday, 28 and Sunday 29 before closing.