Seaton MP Richard Foord calls for social care 'shake up' to ease pressure on NHS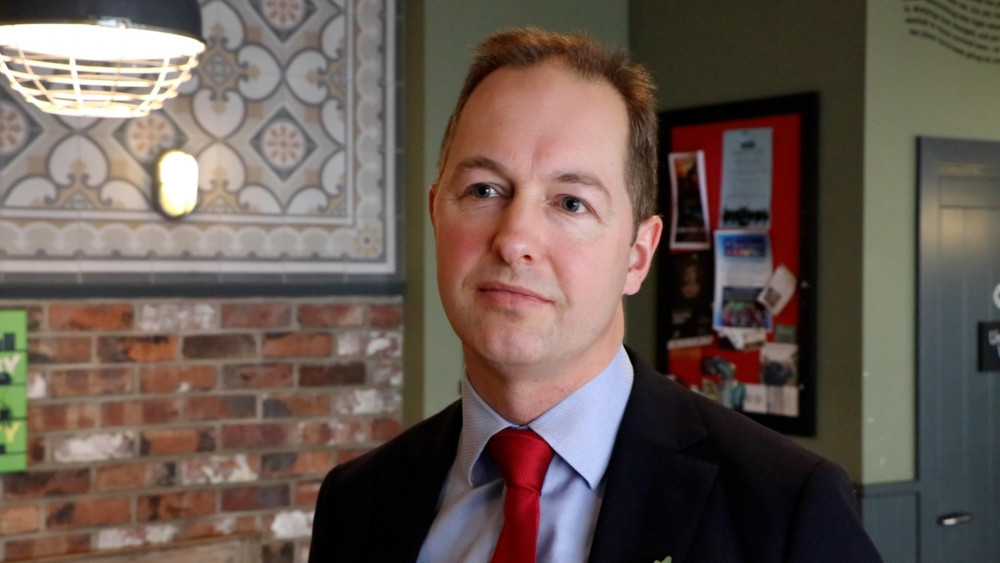 Tiverton & Honiton MP Richard Foord
Tiverton & Honiton MP Richard Foord has called for an urgent shake up of social care services.
It comes as 364 hospital beds across Devon were unavailable in the first week of the new year, due to a lack of social care provision that would enable people to be discharged from hospital.
According to the latest figures, published by NHS England, as of January 8, there were 364 people across Devon who were in hospital who were ready to be discharged.
Of these 364 people, half (182) had been in hospital for more than 21 days, despite having been given the all-clear to be discharged.
The figures come in the wake of Devon receiving £3million of additional funding to help with social care pressures over the winter as part of the government's long-awaited Social Care Discharge Fund.
In recent weeks. local ambulance and A&E services have been pushed to breaking point due to increased demand and a lack of available hospital beds.
A lack of social care provision has meant people cannot be quickly discharged from hospital, causing huge bottlenecks to form. This has left both patients and ambulance staff stuck waiting outside A&E for several hours.
The average waiting time for an ambulance in the South West is the worst in the whole country, with average waits for serious incidents like heart attacks or strokes at two hours, 39 minutes – almost nine times the NHS target.
There have also been reports of police officers having to spend lengthy periods of time having to wait with patients in A&E until they can be admitted.
Liberal Democrat MP Richard Foord has criticised the Conservative government for promising to "fix social care", but then "shelving plans for major reforms to the social care system in November last year, without announcing when new reforms would be forthcoming".
In response to this growing crisis, Mr Foord is calling for urgent action to boost social care capacity, allowing people to be discharged from A&E and easing pressure on hard-pressed NHS staff.
Mr Foord said: "It is alarming that at a time when our NHS is under extreme pressure, we are seeing hundreds of hospital beds being unavailable for patients in need because of the Conservatives' failure to reform our creaking social care system.
"Our hardworking doctors, nurses and carers have been crying out for help, but the Conservatives have dragged their heels by shelving any plans for real reform and only giving local Councils a last-minute pittance to try and address spirraling social care demand.
"Freeing up beds and getting patients flowing through hospitals again is key for reducing A&E waits, tackling ambulance delays, and saving lives. It's frustrating that the Government has left it until January to start thinking about the winter crisis and has now failed to focus on the root of the problem.
"Local health leaders are going to have to move rapidly to try and make best use of the scant funding they have been given to boost social care in Devon and help relieve pressure on our overstretched local NHS services.
"We have a government that keeps kicking this can down the road and refuses to grasp the issue. We have known for years that our current social care system is not fit for purpose and is letting people down – yet all we get is sticking plaster initiatives.
"Ministers must stop dithering and bring forward a real package of reform to boost social care capacity. We need to give frontline services the support they need to properly do their jobs and help get people out of hospital and back into their communities with quality care."
New seaton Jobs Section Launched!!
Vacancies updated hourly!!
Click here: seaton jobs