The relationship between journalist and local MP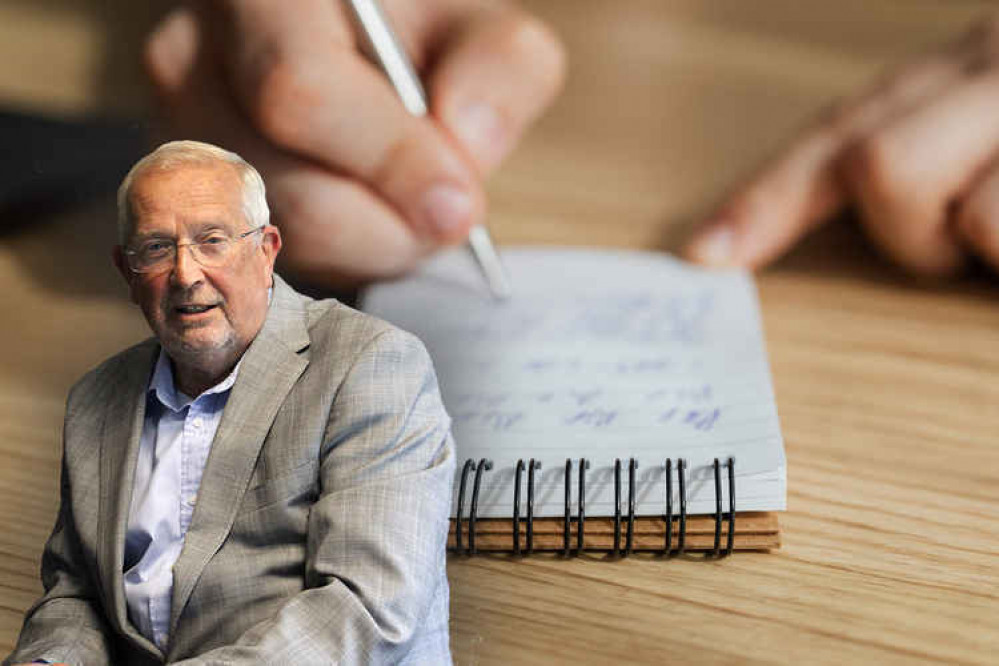 As proposed changes to parliamentary constituencies are announced, Nub News editor Philip Evans recalls workings with local MPs over his 55-year career in journalism
MP Neil Parish woke up on Wednesday morning to discover that his constituency – Honiton and Tiverton – had been cut in two, literally.
Not particularly known for intemperate or sensational language, Mr Parish admitted he had been "cut in half".
He had no idea that a boundary commission was recomending that a new Honiton constituency would include Honiton, Cullompton, Axminster and Seaton, as well as Sidmouth and Ottery, which would move from the current East Devon constituency.
In a major shake-up of England's electoral map, there would be a new Tiverton and Minehead constituency crossing the county boundary between Somerset and Devon.
It got me thinking about my first recollections of MPs in East Devon as a cub reporter on the Express & Echo and Western Times and Gazette in the late 1960s.
I started my career in the Honiton district office (two dreary rooms above Arthur Dimond's newsagents in the High Street).
The local MP in those days was Robert Matthew who died suddenly in his bed in December 1966.
His funeral was held at the parish church in the village of Gittisham where he lived. Several hundred people were expected to attend.
In those days, reporters used to stand at church doors taking names of all the mourners which were then published with the obituaries. I hated it.
Because so many were expected at the funeral of a such prominent politician, including the good and the great of East Devon, it was decided that three reporters would be needed at the church door, David Haydon (Express & Echo), Wally Fellender (Pulman's Weekly News) and me.
The church was nearly full when a very austere looking gentleman in a long black coat and a bowler hat appeared at the end of the church path and started marching toward the door, swinging his rolled umbrella.
David and Wally pushed me to the front, saying "you take his name". I suspected I was being stitched up but as I was the junior I stepped forward as instructed and asked for his name.
"Don't you know who I am boy?" he replied and pushed his way into the church.
It was none other than the great Alvar Lidell, the BBC's war-time announcer who always appeared on screen fully dressed in dinner jacket and bow tie.
Bob Matthew was succeeded by Peter Emery, who lived at Tytherleigh Manor, near Axminster. I got to know him pretty well, particularly when I was working the Axminster patch for Pulman's Weekly News, and shared many a pink gin with him. He was a bit posh but was excellent company.
One MP I got on with extremely well was Hugo Squire, now Sir Hugo Swire, who lived in Sidford. Now retired, he recently hit the headlines as the wife of Sasha Squire, daughter of former Secretary of State for Defence, Sir John Nott, during the Falklands crisis.
Lady Squire recently set Fleet Street alight with her kiss-and-tell memories and recently I had to ring Hugo to get a quote when a local politician made an incendiary remark about his wife. It was many yers ago that I last spoke to him.
Hugo had no intention of stoking the fire but he enquired after my health and called me Pip.
Actually, Hugo was an extremely kind man. When he found out I was suffering from a prostate problem he called me at the office and said he had arranged an appointment with a top consultant at Guy's Hospital the next day.
There was actually no reason why he should do that but as it happens I had to turn down his generosity because I was putting Pulman's to bed the next day!
One of my favourite politicians was Paddy Ashdown who wrote a column for me when I edited a group of free newspapers in Somerset. When Paddy got elected leader of the Lib Dems, photographer Richard Austin and I attended his first annual conference at Blackpool.
There was a real press scrum at the entrance to the Winter Gardens when Paddy arrived and had to fight his way into the conference centre, he clocked Richard and I and shouted above the rabble: "Philip, Richard, you're invited to my cocktail party tonight but no cameras." The other press bods could not believe it.
Richard and I duly turned up at Paddy's suite, with Richard hiding a small camera under his raincoat. The doorman tried to take it off Richard (not a wise thing to do) and there was a real tussle with the mac when we went in.
After a couple of stiff gins, Paddy asked us to leave as they wanted to discuss his keynote speech.
Another of my favourite politicians was Sir Jim Spicer, who held West Dorset for many years. Jim had a military background and was highly respected in the constituency. He invited me to have lunch with him on the terrace of the House of Commons a couple of time.
I didn't get on quite so well with Oliver Letwin, who succeeded Sir Jim. Hugely intelligent, he was a man of great integrity and wedded to politics. I spent a day canvassing wih him prior to a general election. I think we were in Drimpton, a true blue area, when we came across a small council estate.
"I won't get a single vote from here," he told me. "So why bother, you don't need their votes as you will win this election hands down?"
"I'm their MP and they deserve the chance to question their MP."
Only one person answered their door and the bloke that did so gave Oliver a very uncomfortable time.
I don't think he thought much of me. When he introduced me to some of his young helpers he said: "Be careful of this man. He's very dangerous!"
I think Oliver genuinely wanted to make the UK a better place. Whether he succeeded in doing that, I will leave to others to decide.
The adjoining constituents of West Dorset and East Devon are now both represented by young men – Chris Loder and Simon Jupp – neither from a typical Tory background and as far as I can see they are doing a good job under difficult circumstances. It can't be easy trying to defend the likes of Dominic Cummings.
I have a very good reason to be thankful to Chris Loder. He helped us to keep our company going through lockdown with some limited support from Dorset Council. Had he no done so, I would not have been writing this.