Lyme Bay Winery becomes first English producer to scoop award for its Pinot Noir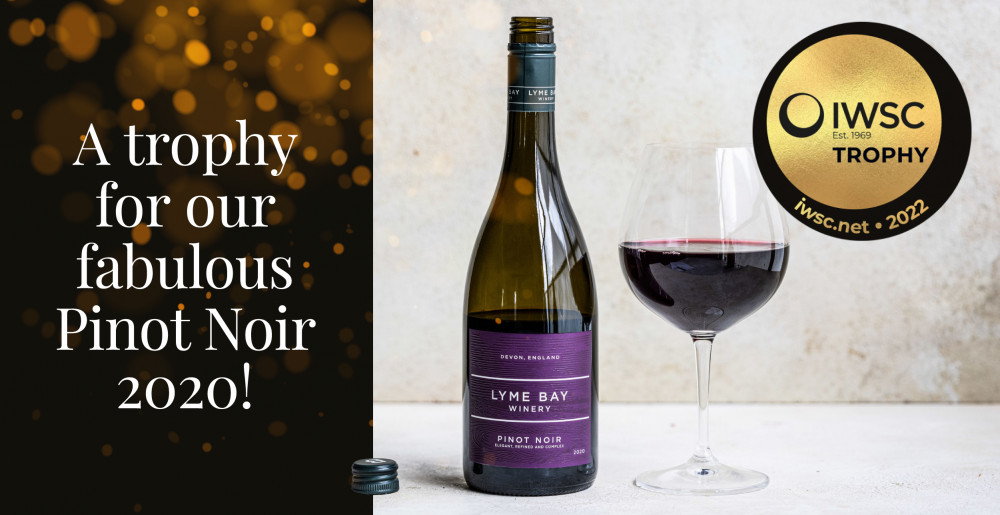 Lyme Bay Winery scooped the prize for its Pinot Noir
Lyme Bay Winery, based near Seaton, is extremely proud to announce it has scooped a prestigious trophy in the International Wine & Spirit Competition (IWSC) 2022 competition, making it the first English wine producer to do so for a still English Pinot Noir.
Following the IWSC's medal announcements earlier this year, an elite team of judges were gathered to re-taste the 2022 gold medal winning wines, selecting the best of the best, for this year's trophy winners.
With more than 4,000 wines tasted over the course of the 2022 awards, the experts selected only 20 wines as this year's trophy winners, and the Lyme Bay Pinot Noir has been judged to be amongst them.
Dirceu Vianna Junior MW, IWSC wine judging committee member and one of the trophy panel judges, commented: "Tasting the best wines of the competition with some of the most competent judges in the land is a real privilege; but a privilege that carries a lot of responsibility.
"Standards are always high and the fact that we are given limited information about each wine ensures that the Trophy tasting is a level playing field.
"Any country, any region and any producer can win and the fact that we had winners from Mexico, British Columbia and Essex illustrates that. In addition, we had some exceptional examples of great classic wines of the world that won trophies."
MD and winemaker James Lambert, of Lyme Bay Winery, commented: "It is a huge honour and privilege to win a Trophy Award in such a prestigious competition as the IWSC.
"I am incredibly proud of the team at the winery and our growing partners for Lyme Bay Wines, and excited to be amongst the pioneers demonstrating what is capable for still wines from very special UK regions."
For a full list of the IWSC's 2022 winners, visit the results page on the website.