Design a new logo for the Museum of Policing in Devon and Cornwall and you could win £100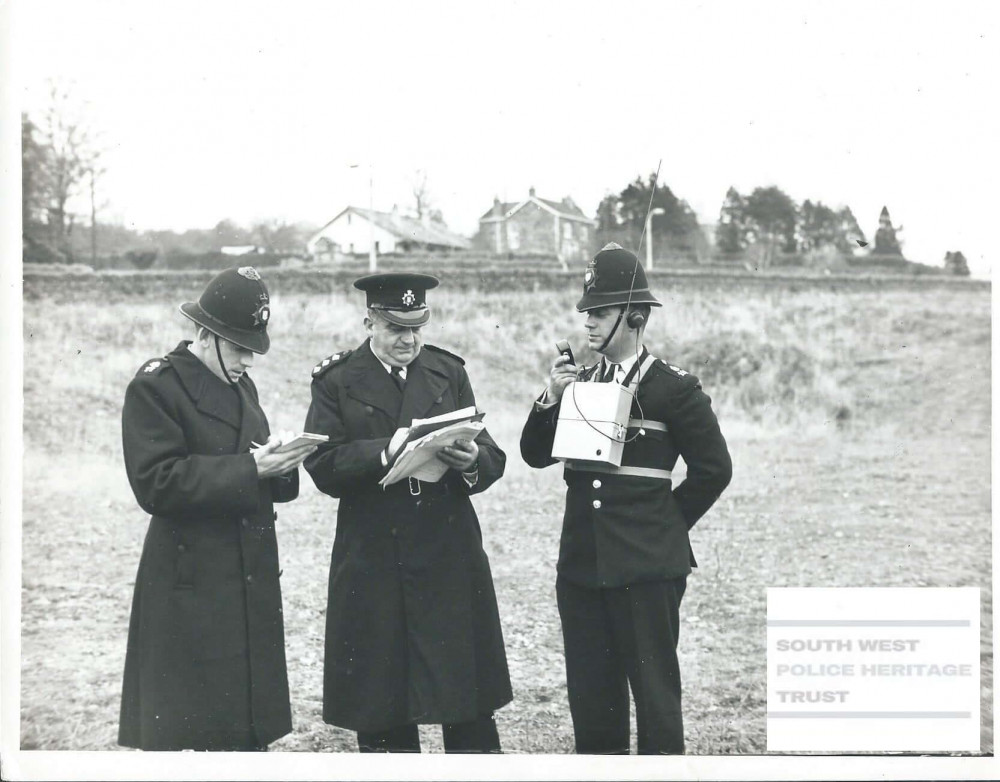 The museum showcases the rich policing history across Devon and Cornwall
The Museum of Policing in Devon and Cornwall is challenging all creatives to come up with a new visual identity and logo for the charity.
The competition invites the creative minds of Devon, Cornwall and the Isle of Scilly to design a timeless and memorable logo that tells the museum's story, points to its past and inspires future generations to promote and protect the charity's history and heritage.
The museum's objectives are to showcase the rich policing history across Devon and Cornwall, and that is why it is keen to seek ideas and involvement from across the counties.
For East Devon specifically, the museum holds archive material including:
Black and white photos from 1934, the Devon Constabulary Chief Constable with Prince Arthur, Duke of Connaught and Strathearn at his last public engagement, opening Connaught Gardens in Sidmouth.
Summons to the petty sessions at Axminster for 'two gentlemen leaving their ponies where they should not have' in 1932.
Black and white photos of Exmouth police station in the 1960s; police statements taken during the floods in Colyton, Seaton, Exmouth, Sidmouth, Woodbury from the same year.
A colour photo of the police chemical lab when it was based in Exmouth, 1980s-1990s.
Colour images of Exmouth police station prior to demolition; magistrates court, the equipment inside, cell area and underground nuclear bunker.
A photo showing a Police Constable stationed at Honiton and Axminster showing school children around a riot van in the early 1980s.
Photo of a Devon and Cornwall Constabulary officer, based at Budleigh Salterton in the mid-1980s, winning an RSPCA medal.
A colour photo of Suzuki GN250 police motorcycle outside Budleigh Salterton Police House in the late 1990s.
Seaton Police Station witness books of incidents, and found property records, from the early 1990s.
Photos of two new police cars at Honiton Police Station in the early 2000s.
Black and white photo of Police Constable Jack Sheppick of Devon Constabulary on a police motorcycle at Honiton in 1935.
The logo competition is free to enter and open to all ages and abilities; the charity particularly welcomes ideas and designs from young people keen to promote the museum's rich policing history.
Entries close at midnight on Sunday, January 29. If a winner is selected, the creator will win £100 and see their design officially adopted by the Museum of Policing in Devon and Cornwall.
The winning designer may also feature on the museum's website and external media.
Greg White, Devon and Cornwall Museum of Policing CEO, said: "We are excited to see how our communities across Devon, Cornwall and the Isle of Scilly interpret our work, archive and collection through design, style, shape and colour.
"The artefacts and archive material in the care of the museum tell the rich history of policing across Devon and Cornwall and it's important to preserve this for future generations.
"We know there are a lot of talented, creative, people across the counties and we are calling on them to get involved and help us in our mission to showcase the museum's unique collection.
"We are looking forward to receiving fresh ideas that are appealing, can communicate our culture and community, point to the future, and show our pride and enthusiasm in the museum and the huge amount of history that it holds."
For more details on the competition and museum, visit www.dcpolicingmuseum.co.uk